Leased | logistics development Moerdijk | KS Project Logistics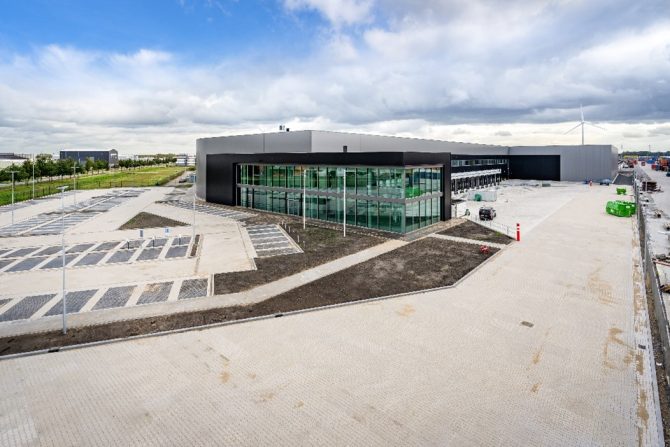 Logistics service provider KS Project Logistics B.V. leases the newly built logistics development of approx. 20,000 sqm on the Graanweg in Moerdijk.
Opportunity Vastgoed BV has recently completed and leased the high-quality logistic distribution center at Graanweg 17 in Moerdijk to logistics service provider KS Project Logistics B.V. The new development on business park Moerdijk is strategically located between the ports of Rotterdam and Antwerp, right next to the CCT terminal. KS Projects Logistics B.V. will start using and renting the DC in its entirety with immediate effect.
The modern distribution center on the Graanweg consists of approximately 17,987 m² warehouse, approximately 1,200 m² mezzanine and approximately 666 m² office space situated on the ground floor and 1st floor in combination with 136 parking spaces.
KS Project Logistics B.V. is a global family business that invents, designs and produces high-quality profile solutions with in-depth expertise.
De Lobel & Partners – real estate experts and De Mik Bedrijfshuisvesting jointly advised Opportunity Vastgoed on the lease to KS Project Logistics B.V. Denc architects were responsible for the design and Hercuton for the construction.