As the name of this business line suggests, we offer 'bespoke' real estate advice. This can mean a wide range of topics, but the basis is advice on tenant representation, acquisition of real estate, property valuation, and initiating or facilitating transformation projects.
Tenant representation/acquisition
Acquiring the right space is a huge challenge for many end-users. In recent years, we have seen a 'user market'. This seems ideal, but all this choice is not very transparent. How do you, as a user, know whether you made the best choice, at the best price and under the best conditions? Also important: how can you be sure that the other party (the lessor or seller) is able to to comply with the obligations of the agreement? As experts in commercial real estate, we gladly unburden you in the process towards your tenancy or acquisition. Choose for optimal support and take advantage of our knowledge and experience.
Property valuation
A good appraisal forms the basis of your negotiating position. Léon de Lobel is certified by Stichting VastgoedCert and NRVT, and is therefore authorised to valuate commercial real estate. Working 'in the field' every day, we have the knowledge to adequately assess the current market value of your property. Depending on your situation and needs, we can carry out a valuation by ourselves or with one of our partners.
Sometimes a complete appraisal is not necessary. We can therefore also determine the market value based on a so-called broker opinion. This broker opinion provides a good insight into the current value of your property and is highly suitable for internal policy decisions. However, to obtain funding, you always need a complete appraisal.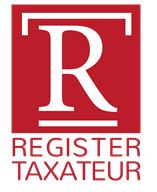 Transformation
Transformation is hot. Wheter it concerns vacant office buildings, school buildings, former hotels, outdated care centres or abandoned factory buildings; transformation is on the agenda of practically all cities. When property owners opt for transformation, directly or indirectly, they are in for a challenging process. Finding the right balance between feasibility, duration and returns is essential. We have ample experience in diverse transformation processes. For instance in transforming office buildings and schools into homes. Are you currently thinking about a transformation, and are you in need of expertise and vision? Please feel free to contact us.
Expert advice?
Would you like to get our expert advice on tenant representation, acquisition of real estate, property valuation, transformation or another topic? Click here to make an appointment, without any obligations.