Leased | Lage Mosten 33 Breda | Van der Heijden Bouw en Ontwikkeling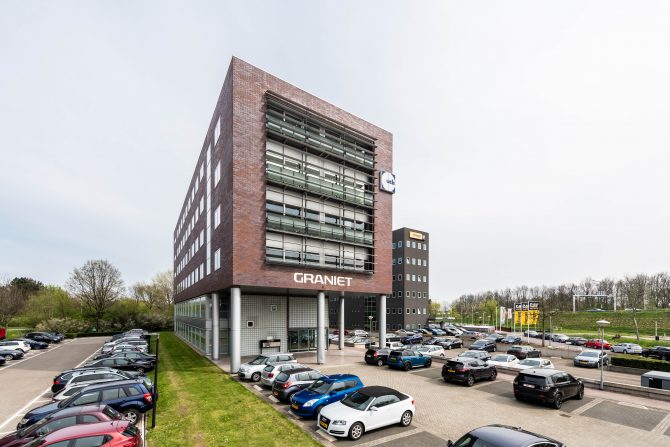 In office building 'Graniet' at Lage Mosten 33 in Breda, Van der Heijden Bouw en Ontwikkeling has recently leased approximately 364 m² of office space.
Van der Heijden Bouw en Ontwikkeling is a family business that has been in existence for 129 years. From its site in Schaijk, Van der Heijden has long been active in several market segments in central and western Brabant and far beyond. Managing Director Emiel Bongers thinks he can do a lot more for this part of Brabant now that the new branch is a fact: "We are ready for this step. And there is room in the Breda area for an extra player on the market.
Graniet is located in the Westerhage office area in Breda right next to the A16 (Antwerp/Breda/Rotterdam) freeway. The area has representative office buildings, an excellent parking standard and is easily accessible by both private and public transportation. The area is home to numerous renowned companies.
EQ Real Estate – "the professionals in commercial real estate" acted on behalf of the lessor, a private investor. De Lobel & Partners – real estate experts – advised Van der Heijden Bouw en Ontwikkeling in this process.