Boogaard kliniek | New dental practice | Rijswijk
11 maart 2019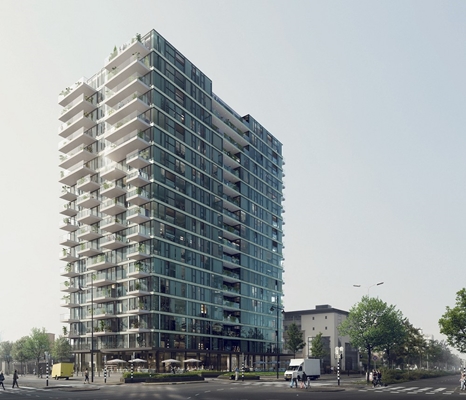 De Bogaard Kliniek has rented approximately 250 m² of dental practice on the ground floor of De Generaal building at Generaal Spoorlaan 485a in Rijswijk.
De Generaal is the old tax office, dating from 1966. At the moment, the object is being transformed into 196 apartments on the storeys and commercial spaces on the ground floor. Completion is planned for the fourth quarter of this year. The commercial space on the ground floor has a modern look and a high attention value after completion.
Bogaard Kliniek started in 2012 and is fully focused on dental reconstruction using dental prostheses, implants, crowns and bridges. The clinic is currently housed in shopping center In de Bogaard. With the rehousing to this prominent place, on the corner of Steenvoordenlaan and General Spoorlaan, the Bogaard Clinic wants to fulfill its growth ambitions. The Lobel & Partners 'real estate experts' advised the Bogaard Kliniek in the leasing process. Lessor is Veralgoed B.V.