Retail investment | Roosendaal | Alwel
24 juni 2019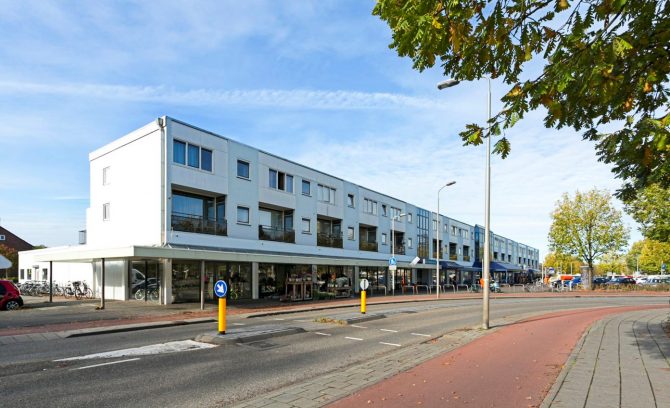 Housing association Alwel sells 10 stores on President Kennedylaan in Roosendaal
Housing corporation Alwel has sold 10 stores that are part of the De Kroeven shopping center to De Ruiter Real Estate.
De Kroeven shopping center is locally oriented. Residents from the area do their daily shopping there and there is a Lidl supermarket that provides many extra visitors. The 10 units that have been sold have a total surface area of approximately 1,325 m².
After years of restructuring in Kroeven, where this store strip also belonged, the neighborhood is up to date, so Alwel has decided to divest this commercial property.
The buyer, De Ruiter Real Estate, is a private investor. The Lobel & Partners "real estate experts" advised Woningstichting Alwel in the sales process.