Rented | In 'Tetrade I' | Vekoma Rides Engineering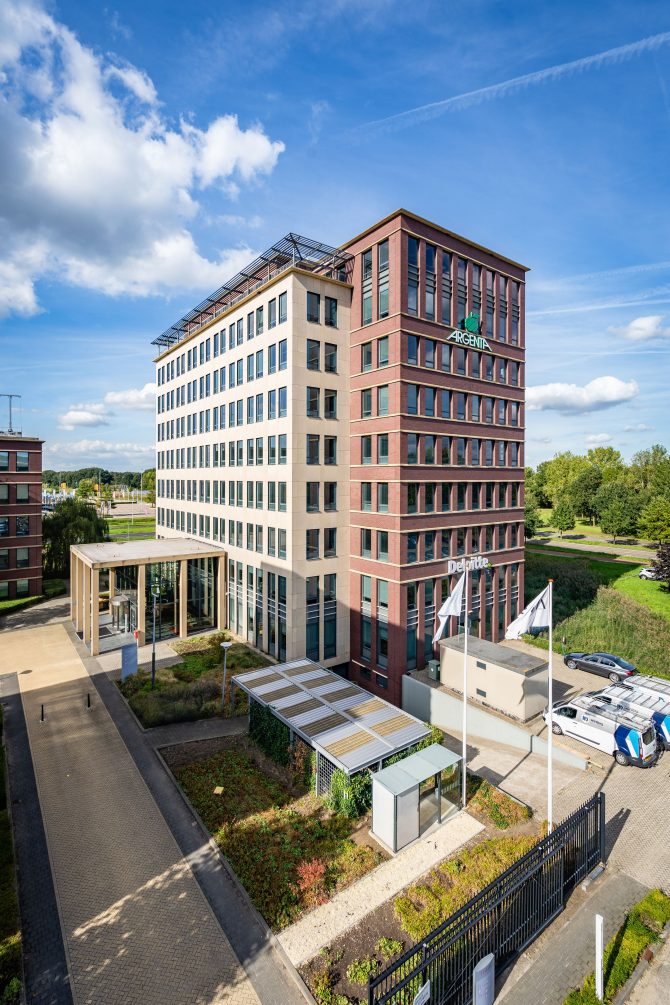 Vekoma Rides Engineering has recently leased approximately 355 m² of office space in office building 'Tetrade I' at Stadionstraat 12 in Breda.
Vekoma is a roller coaster manufacturer that focuses on the development, production and installation of roller coasters and special attractions for theme and amusement parks. The company also develops customised projects for and in close cooperation with a wide range of international customers. In total, the company employs around 300 people, including 13 in China, 19 in Breda and 268 at the main office in Vlodrop.
The Tetrade I office building is located in the Stadionkwartier in Breda. Besides the NAC stadium, this area consists of a mix of offices and shops. These are located in the Stada Stores shopping centre, which includes a large Jumbo Foodstore. The Tetrade office area has a large number of renowned tenants such as Deloitte, BAM, Coface, Aon, Argenta, Consafe and SVZ. One of the reasons Vekoma chose this building is the presence of central facilities such as manned reception, catering and meeting facilities.
Van der Sande VanOpstal Bedrijfsmakelaars acted on behalf of the lessor, a private investor.  De Lobel & Partners – real estate experts – advised Vekoma Rides Enginering in this process.