Office building Horizon in Breda sold to Westpoort Vastgoed
08 maart 2018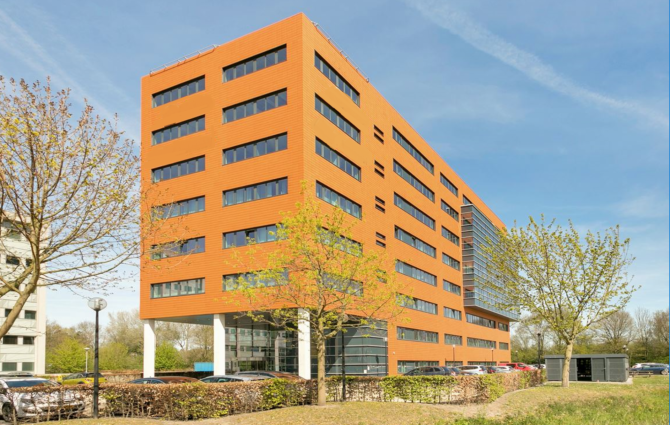 Office building Horizon with a surface of more than 5,200 m² is located at the Lage Mosten 49-63 in Breda. The object is located along the A16 motorway (Antwerp / Breda / Rotterdam) and has been in use for 15 years by General Motors. WestPoort Vastgoed bought this building empty.
Westpoort Vastgoed will transform the building of a single tenant office into a multi-tenant office. Among other things, an operator will be housed in the building, which will also offer additional facilities in addition to smaller office spaces (from approximately 19 m²), such as a manned reception desk, catering and meeting facilities, sports and relaxation in the immediate vicinity.
By creating a 'social heart', this building will distinguish itself positively from other building in this area. We already see a lot of this type of development in the Randstad, where they combine service office for smaller office users and more regular tenants with a larger space requirement. This combination creates dynamics, interaction and synergy between the users in the building. Zublin signed up for two floors already and the negotiations with various other prospects are in an advanced stage.
The Lobel & Partners 'real estate experts' advised the Vendor on this transaction and initiated the future completion of the building.