Leased | Office space | Wilhelmina Toren Rotterdam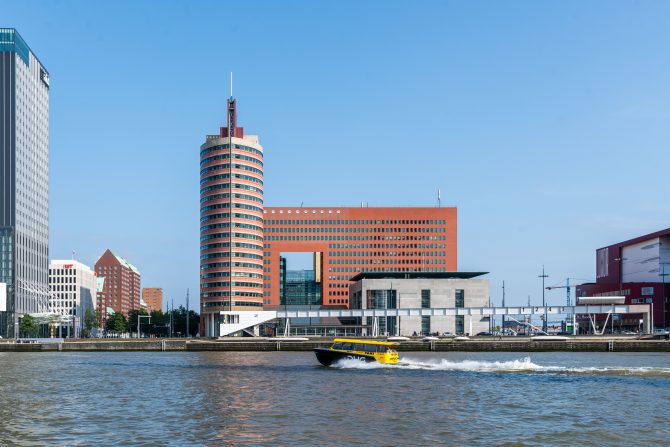 Element Offices rents over 3.000 m² in the Wilhelmina Toren in Rotterdam
To expand its trendy and full-serviced business concept, Element Offices has leased over 3.000 m² of office space in the Wilhelmina Toren, prominently located on the Kop van Zuid in Rotterdam. The next few months will see hard work to completely re-style the interior of the Wilhelmina Toren, 5 stylish interior themes will provide a trendy look and feel. Element Offices is like a hotel for companies.
A business centre where professional office and meeting space can be leased on a flexible basis. The concept offers entrepreneurs the ideal environment for further growth and ambition. Both start-ups and scale ups, but also departments of corporate organisations and the segment in between feel at home at this trendy operator. Whether you need to use a private office for a day, a meeting room in one of the interior styles, or an independent office unit for multiple employees for a longer period of time: there is a solution for all types of businesses at Element Offices! With its own Community App, personal ClubCards and a varied Food & Drinks concept, Element Offices offers a full-service concept. The hospitality of the Wilhelmina Toren will be provided for all tenants by Element Offices.
Element Offices is currently located in 10 locations in the Netherlands and is looking for further expansion opportunities in prominent high visibility locations near motorways or IC stations.
The owner of Wilhelmina Toren was assisted by De Lobel & Partners – real estate experts, who together with De Mik Real Estate Partners and JLL are in charge of the lease of the building. Fokker Real Estate is the real estate advisor to Element Offices.