Sold | Two warehouses on Royal Flora Holland Zuid | Cabot Properties
19 januari 2021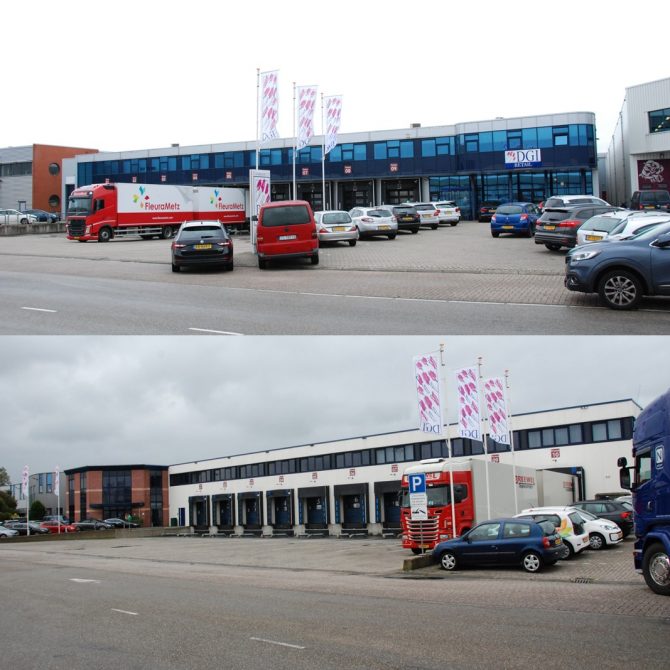 Cabot Properties acquires two warehouses on the Royal Flora Holland Zuid Business Park.
The two buildings, Prunus 22 with a surface area of 8,489 m² and Cotoneaster 21 with a surface area of 7,159 m², are located  behind each other and are adjacent to the central transport corridor with transport system to the Royal Flora Holland flower auction. The properties are fully let to FM Group, the second largest flower and plant exporter in the Netherlands.
Seller, a group of Private investors, was advised in the transaction by Rodenburg Bedrijfsmakelaars, partner in Dynamis (commercial) and Loor Legal (legal). Cabot Properties was advised, Buren Legal (legal) and Arcadis (technical) PWC (tax advice) and De Lobel & Partners – real estate experts (commercial).
Cabot Properties is an international private equity real estate investment firm exclusively focused on industrial properties. Formed in 1986, the firm is a leading investor, developer and operator of industrial properties throughout North America, the United Kingdom, Europe and Australia. Over time Cabot has invested over $ 10 billion in industrial real estate, managed nearly 3,900 tenants, and operated over 1,400 buildings totalling approximately 190 million square feet. Cabot is headquartered in Boston with affiliated offices in Chicago, Dallas, London, and Sydney.